Judging from the 44 separate and distinct rolling ladder examples on the pages of our website.  It would appear that mobile and rolling ladders are, indeed, extremely versatile. Portable ladders manufactured from robust stainless steel or aluminum go anywhere access solutions are easily deployed and are easily stored away when not in use.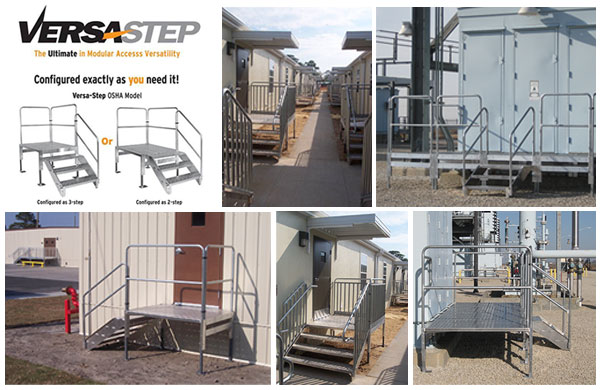 Roll-and-fold ladders and 360-degree rotating ladders, cantilever rolling ladders and lock-and-stock ladders are all variations on a theme and have been innovatively conceptualized, designed, and manufactured to enable ease of access in many varied and diverse business and commercial locations. Maintenance access in a manufacturing or assembly plant, accessing books and/or files in a library, archive or office location, and truck access and crossover ladders — necessity has been shown, in this case, to be the mother of invention.
Where a permanent dispatch conveyor is required for 24-hour operation or access is required over a production line or permanent walkway, why not consider a crossover ladder? Acting as a bridge over a running river or busy roadway — to make an analogy — this ladder can be deployed at a strategic point without interfering with any processes or normal operations.
A mobile rolling ladder or a stock picking ladder makes light, efficient work for order and stock picking in the busiest of warehouse locations and operations. Easy to move into position, lightweight and easy to store away when not required, its usefulness is guaranteed.
Of course, any stairs or steps used in an industrial or commercial environment should be tested and certificated to at least OSHA & ANSI standards, safeguarding the safety of anyone using them. ANSI is, of course, the American National Standards Institute, while OSHA is the Occupational Safety and Health Administration. Together, these two organizations set the standard and enforce the application of safe working practices throughout the United States.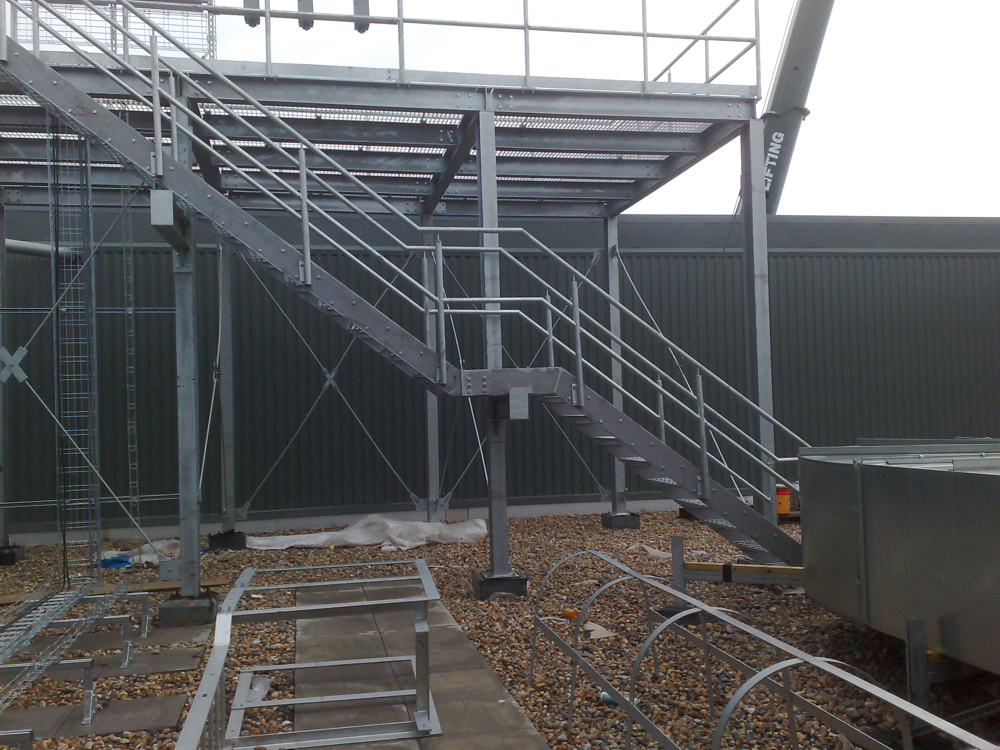 We also have industrial access solutions and material handling solutions as well — access stairways and gangway items, industrial ladders of myriad design and application, scissor lifts, roof ladders, and even customized solutions are available to order.
If your business has an access issue (or issues) and needs a fast, reliable, and cost-effective solution, just contact one of our representatives from U.S. Industrial Supply at our toll free number (888) 722-0311.