Would a Rolling Ladder Solve Your Temporary or Permanent Access Issues at Work?
A Rolling Ladder, effectively a ladder on wheels, is far more than just that. Take at the more than fifty examples of portable stairs — or as they are sometimes referred to, rolling stairs at U.S. Industrial Supply.  Ingenious engineers and designers have pushed the limits of the evolution of the humble ladder and have, over the past few decades, resolved the access issues of millions of business owners and industrial workers the world over.
Actually, to call ladders "humble" is perhaps an injustice to an access tool that, if archeological evidence is believed, these ladders have been in use for the best part of 9,000 years, depicted in cave drawings discovered in the Valencia region of modern Spain.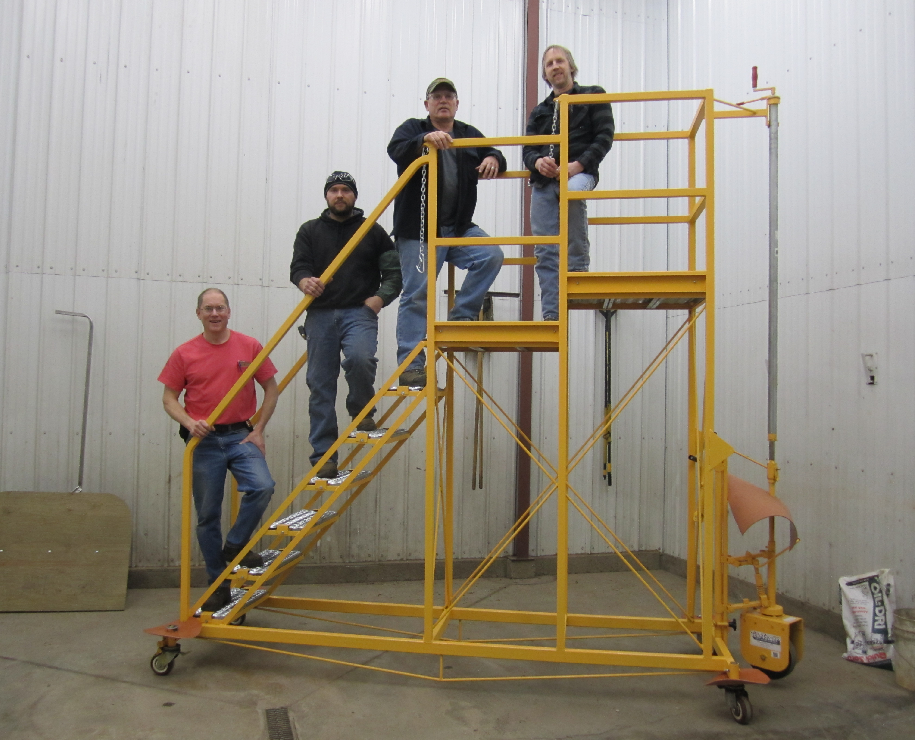 If the drawing is to be believed (and there is no reason to believe it is a fraud, since it's been verified by experts), we have a tribe of hunter-gatherers from the Mesolithic era to thank for what is one of the most (if not the most) prolific access solutions of all time.
From its humble beginnings, made from what appears to be woven straw, it has probably been the single most important invention in history, other than the invention of the wheel. Indeed, it is true to say that without it and the offshoots and hybrids that have come along — solutions fuelled by necessity — perhaps we may not be so far down the industrial road on which we find ourselves today.
Generations of designers and engineers have applied their talents to a basic design concept and have come up trumps time and time again. In the last century or so, with the more prolific use of aluminum followed by stainless steel, have solved many an access issue and eased a headache away from someone.
Rolling ladders and portable stair solutions are extremely versatile and can be customized to suit a unique issue or access problem in any business, commercial, or industrial environment. Robust, easy to decontaminate if used in a potentially corrosive environment or in the food processing industry, time and again they can be readied and made available for rapid deployment wherever they are required.
Just give us a call toll free (888) 722-0311 to discuss your access issues and we are sure we could come up with a solution.