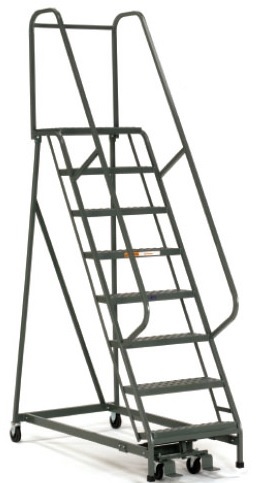 This Industrial Rolling Ladder is constructed of Square Steel Tubing.  It has an EZY locking device which allows the ladder to be planted firmly in place.
There are different tread types for you to choose from.  The below specifications and dimensions are standard.  If none of the dimensions below fit your application, we are able to customize the ladder to your specific needs.
Steps are 24″W and 30″W x 7″ Deep
Steps are spaced 10″ apart
The Top Step is 14″D (other widths are available)
The Handrails extend 36″ above top platform
450 lb capacity
The Stairs have a 60 degree angle
Other options available
Meets OSHA and ANSI standards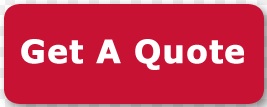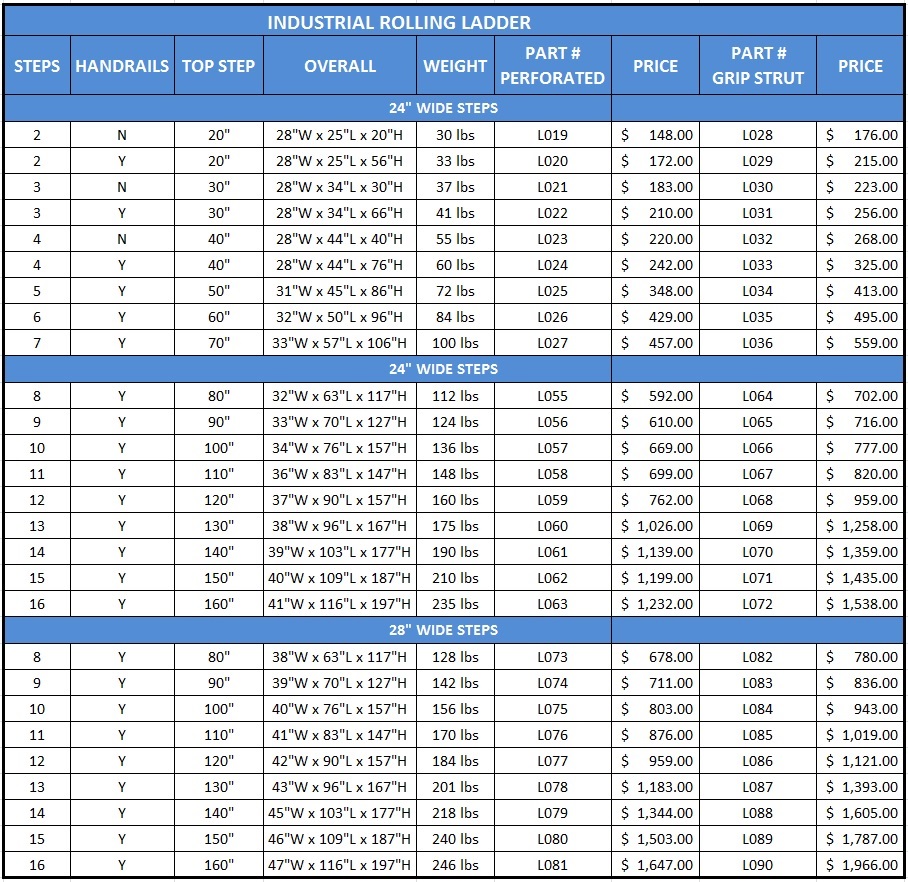 This particular model of an industrial rolling ladder is manufactured by EGA Products. It has many different ranges and measurements available.  This unit can also be fabricated in either steel or aluminum.
We have sold thousands of these ladders and they are one of our best sellers, considering the ease of use and the way they fulfill most access solutions.  Also, the most effective way to use this ladder to access areas that are higher than usual.
All types of workers or employees can use this model, no matter your size or gender.  It can hold a weight capacity of 450 lbs.  If more weight capacity is needed we have a team of engineers to access the problem and come up with the most feasible solution.
If more information is needed, all you have to do is contact us directly at (888) 722-0311 and a sales representative will be available to answer all and every question you have.