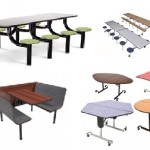 We Have The Best Deals On Cafeteria Tables in the Industry. Here are some specifications for most models. LIFT MECHANISM Tables fold and open in one fluid motion, assisted by a combination of cylinders and a torsional energy storage system. This combination...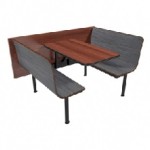 These Contour Booth Units are manufactured by Plymold and continue to dominate all quick service restaurants in America. They are durable and have many different functions, depending on your needs. Table Top Edge Options Dura Edge Table Top Vinyl Edge...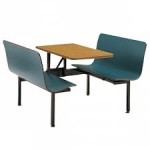 The Island Bench Unit is like an indoor picnic.  It is perfect for breakrooms and cafeterias.  It accommodates large groups with ease and the fixed layout maximizes your floor space.