The Man lift, scissor lift and rolling ladders are just a few of the access and materials handling solutions available from the premier U.S Industrial Supply Company in the United States. Offering a complete collection of this type of equipment, offers...
Take a look on any construction site, shopping mall, or street in small-town or big-city USA and one will see aerial lifts (or man lifts) being used — yet most people walk on by without noticing them because nowadays, they are such a common feature...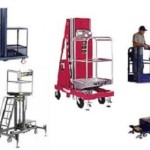 These Portable Man Lifts are heavy duty and easy to maneuver. We have the perfect man lift for your application.  The most important factor in considering one of these units is its safety features. Another factor to consider is the ease of accessibility....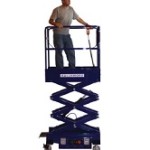 The Mini Scissor Lift is manufactured by Ballymore and has a weight capacity of 500 pounds.  This Man Lift is constructed of steel and is easy to roll around. The platform dimensions on both models are 24in wide  x  46in long.  They both meet all...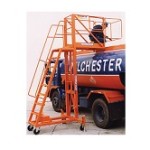 The Tank Top Man lift provides ease access to tank trucks, railroad cars or can be used for other cantilevered applications. This Man Lift is ideal for clearing snow off the tops of trailers.  It also has an option where where the heights can be adjustable....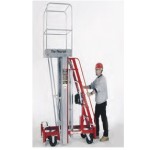 This Elevating Work Platform is manufactured by Cotterman and is also called 'The Maxi Lift'.  It can be easily rolled through a door and is operated by one man and can be accessed from the ground level. This unit has three different models...